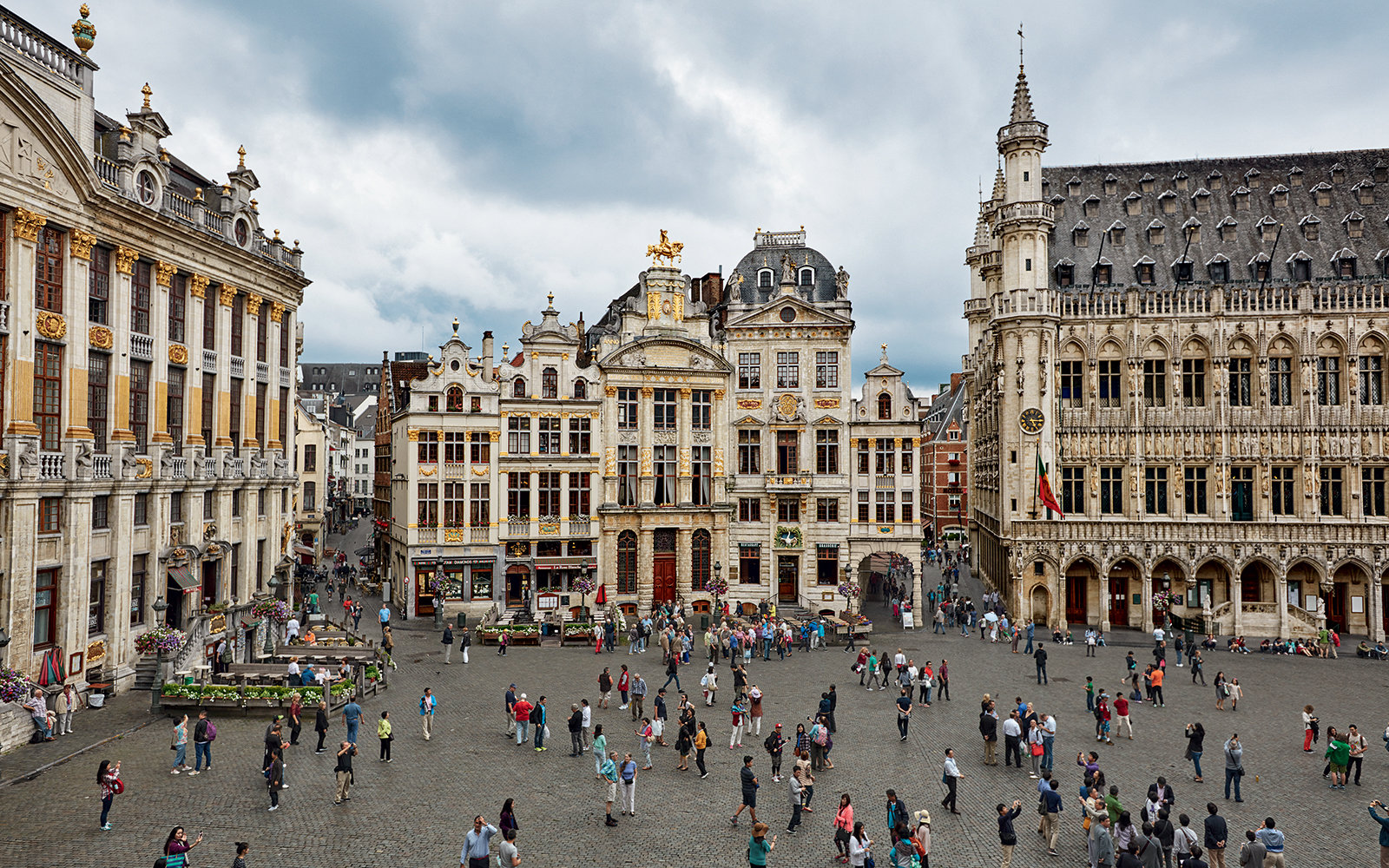 The international nature of the population of Brussels, driven by the presence of institutions such as the European Union and NATO, probably helps to ease some of the problems usually associated with moving to a new country or even continent. Many of the people you have to liaise with, such as real estate agents or landlords, will have experience of dealing with people from other countries, and the multilingual nature of the population helps to ease any issues regarding communication.
Location
The city of Brussels is divided into 19 different communes, neighbourhoods which have their own postal codes, each one of which is presided over by government officials. The local officials are the first people to contact when dealing with matters such as residency, work permits and driving licences. Choosing a particular commune will be a highly personal choice, depending largely upon whether and where you're working or studying and factors such as if you have a family accompanying you. The traffic in Brussels is notoriously bad, so it's probably best to live somewhere with good public transport links to your place of work or study. Communes which are popular with people arriving in Brussels include Etterbeek, Ixelles and Woluwe-Saint-Pierre.  
Working
Whether you need a visa to work in Brussels depends on where you arrive from. Currently, EU nationals don't require a permit, for example. While a lot of the business carried out in Brussels uses English as the first language, it's important to realise that there are still differences in the Belgian/French approach to doing business when compared to the more relaxed Dutch attitude. One Brussels tradition which many business people soon become rather fond of is the two hour business lunch on a Friday.   
Healthcare
EU residents should take a European Health Insurance Card (EHIC) when moving to Brussels, as this will entitle them to the same treatment, at the same cost, as a Belgian national. Everyone working in Brussels, whether employed or self-employed, is legally bound to pay into an insurance fund to cover their healthcare and many employers offer health insurance plans of their own, particularly for employees who qualify for non-residential tax status.  
International Schools in Brussels
If you're moving to Brussels with your children, or considering starting a family at some point in the future, then you'll be pleased to discover the number and quality of the international schools available. The fact that your stay in Brussels may be temporary means that you're likely to be looking for a school which will allow the children in question to continue following the curriculum of their home country. Those on offer include the BEPS International School, the British Junior Academy of Brussels and Schola Europaea.
Fitness
If you want to keep fit while you're in Brussels, then the simplest way is probably to take advantage of the large amount of green space available. Walking, running or cycling are all easy options to take in Brussels, unless you're put off by the somewhat damp climate. If you'd rather take your exercise indoors, then rest assured there are plenty of health clubs, gyms and spas to choose from, offering a broad choice of facilities and priced to meet a range of budgets. Popular upmarket brands include Aspria and David Lloyd Leisure, while a budget offering which still includes tennis courts, squash courts and an Olympic sized pool, can be found at Sportcity in Woluwe-St-Pierre. Unlike the more expensive options, Sportcity also offers a 'pay as you go' option.  
Transport
The public transport system in Brussels is highly effective and well-funded, offering a combination of a metro system, trams and buses. Tickets which allow a combination of travel on all three can be purchased from machines at public transport stops all over the city, as well as from drivers, although those purchased from drivers may be a more expensive option.