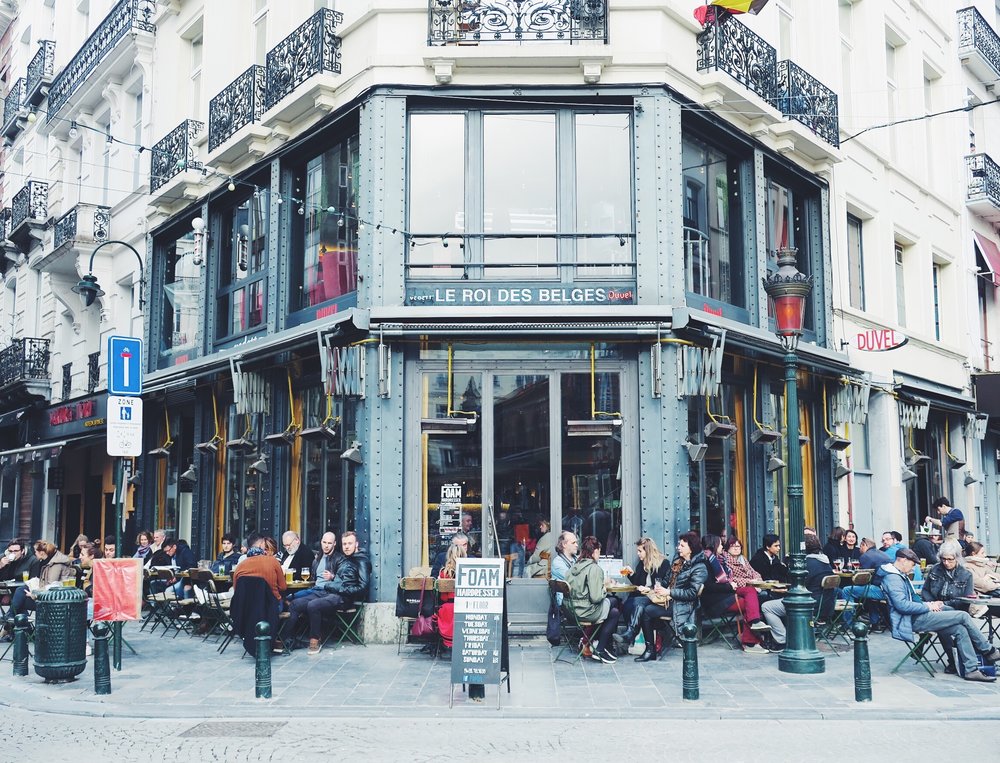 Brussels Hipster City Tour Guide
In the past, Belgium has probably had something of a reputation for being a little bit prim and proper. Famed as being the home to the European Parliament and several other international bodies, it was renowned for up-market shopping and dining and the presence of well-heeled politicians and business people.  In recent years, however, it has developed much more of a cutting edge. Whilst it might not yet have the hipster credibility of cities like London and Berlin, this might actually be something of an advantage. The left-field cutting edge art, culture, shopping and entertainment which you can find in Brussels is still something of a secret, making it more of a treat to unearth.
A Personal Tour
Nobody knows a city half as well as the people who live and work there. Before arriving in Brussels you can book your own personalised tour in the company of a Brussels resident. The Greeters, as they're known, are all local volunteers and the key to a Greeters tour is that it won't bother with the galleries, parks, museums and exhibitions you'll find in every guide book. Instead, they'll point out the secret little places and spots that you'd normally only stumble across after living there for a while.  In other words, they'll give you more of a hipster perspective of the city.
Other alternatives to simply walking around Brussels in a crowd of tourists having the famous buildings pointed out include a tour on a 1930's tram, a drive around the city in a Citroen 2CV, a ride down the alleys and byways on board a Segway or a relaxing journey along the Brussels canal.
Film Fans
If you happen to be in Brussels on a rainy day (and, given the climate, that's quite likely), what better way of getting out of the wet than to take in a film. This being a hipster guide we're talking indie movies, and two of the leading independent Brussels cinemas are the Cinemateque, which is on Flagey Place and the Galeries Cinema, which is part of the historic Royal Galleries.
Hipster Shopping
If you're talking hipster shopping then you're looking for something more than a place to buy your groceries or the local branch of IKEA. We're talking quirky second hand items, vintage kitsch and ironic ornaments, and Brussels is home to more than its fair share of places offering unusual items of this kind. Head to the Place du jeu de Balle for a daily flea market which offers items ranging from the slightly unusual to the frankly bizarre. There may well be lots of junk to get through, but in truth that's part of the fun.
For slightly more upmarket second hand items, including vintage clothing, pay a visit to Halles Saint Gery , which is home to the Brussels Vintage Market on the first Sunday of every month.  
If, like a proper hipster, you prefer collecting your music on vinyl, then you'll probably find yourself spending literally hours lost in the racks and displays of thousands of vinyl records at Veals & Geeks, an independent record store on the Rue des Grands Carmes in the extremely fashionable Ixelles district.  
The Arts
Brussels is packed with galleries and exhibition spaces, but the most hipster-focused is probably Recyclart, a not for profit arts centre which is also home to a café, workshop, bar and, in the evenings, a nightclub. The production centre housed within Recylart is home to teams of artisans who can craft one-off items of wooden and metal indoor and outdoor furnishings or works of art, so if you want a signature piece to mark your time in Brussels, then pop along and have a word with them. The restaurant within Recyclart offers dishes from around the world – including a broad vegetarian selection – prepared with organic ingredients.   
Accommodation
If you're only visiting Brussels for a while and want a hip place to stay, then look no further than the boutique Vintage Hotel, located just off the fashionable Avenue Louise. Each of the 29 rooms in the hotel is uniquely styled and decorated with individual items of 20th century designer furniture. For the ultimate in alternative accommodation, why not book a night in their iconic Airstream trailer?
Music
If you like the idea of nodding your head along to jazz played in an ultra-stylish bar where none other than Miles Davis once jammed, then get along to L'Archiduc at 6 rue Antoine Dansaert. It's so hip you have to ring a doorbell to get in, and once you have you can enjoy an Art Deco interior and, at the weekend, impromptu jams sessions from local musicians.